Welcome to our dedicated Solar Home Systems' page
A Solar Home System…
reduces your monthly electricity bills.
gives you electricity 24/7.
keeps your home powered during blackouts.
keeps you connected and in control.
increases your property value.
cleans up our air, so good for the environment.
is not as expensive as you thought.
Finance is available subject to status.
Stop paying high bills!!!
The sun is free! Save money by harnessing the power of the sun with a Solar Home System. You can pay less on your electric bills and support clean energy. Plus, a solar system makes your house more attractive to buyers.
Cut your energy costs by installing a Solar Home System! With our fantastic systems, you'll never have to worry about high energy bills again.
Get a Solar Home System today!
Below are our pre-configured systems.
We can also design a bespoke system unique for your home.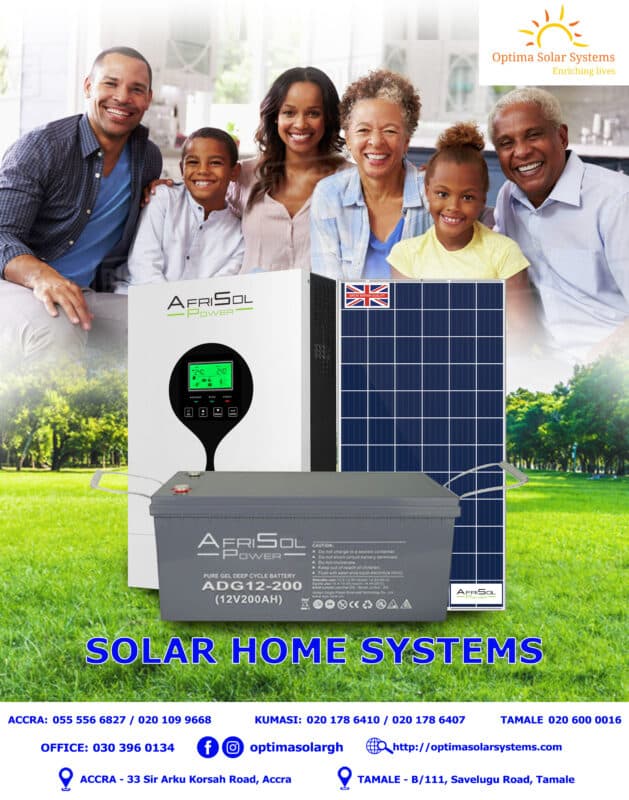 The future is here. It's time to go solar.
For more information, our Sales Advisors are waiting for your call!
Accra: 050 502 3472 / 053 167 2300 / 056 182 7777 / 020 109 9668 
Kumasi: 020 178 6410
Tamale: 020 600 0016